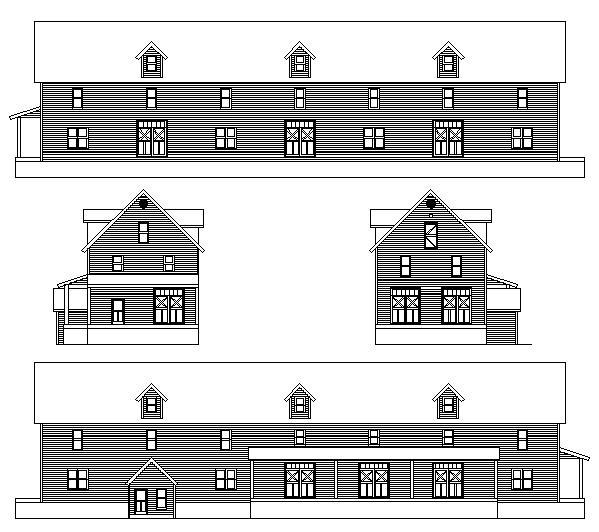 Trackside Shipping Building. N Scale.
Release expected, September, 2013.
A very utilitarian design, not based on any prototype but reminiscent of countless trackside structures where shipping by rail was employed. This structure might be useful for other trackside uses, such as a creamery or transfer building.
I designed this to be used by the local Tofu packing plant on my layout. After all, all those yellow Swift Tofu Reefers are crying out for a place to load up.
This design is being test cut. Structure will be approx. 11 1/2" long including loading docks. It will include a trim package consisting of one-piece laser-cut frames for use around the doors & windows. Roofing is expected to be laser-cut shakes.
Cardstock Mock-up For reference, pictured is a 36' boxcar
---
'Catalog House 111' pre-production drawing
Another N Scale model inspired by a standard Sears "kit house" sold
through their catalog in the very early 1900s.
Sign up for